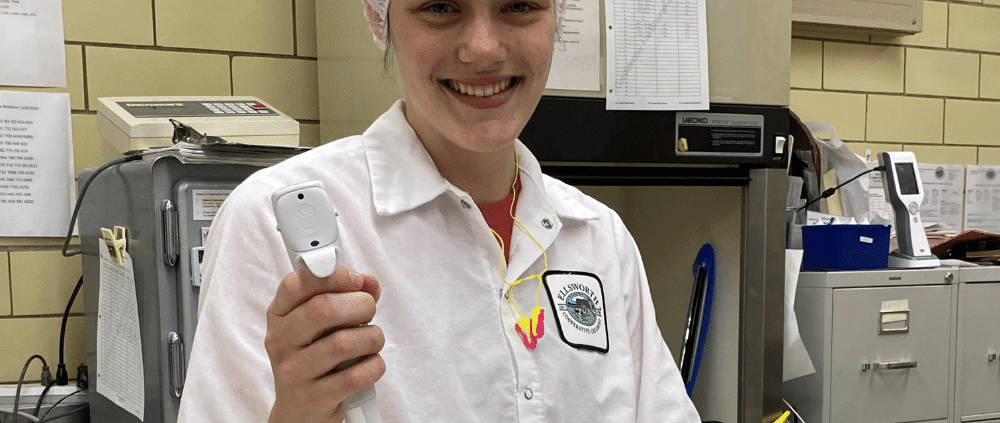 Each summer Ellsworth Cooperative Creamery gives enthusiastic college students the opportunity to put their education to good use and learn new skills through our summer internship program. The program is also a way for us to cover staff vacations, complete special projects, and build relationships with potential candidates who could fill key positions within our organization in the future. Yes, many of our interns embarked on careers with us after college graduation!
Meet this year's interns…
Bailee Aisenbrey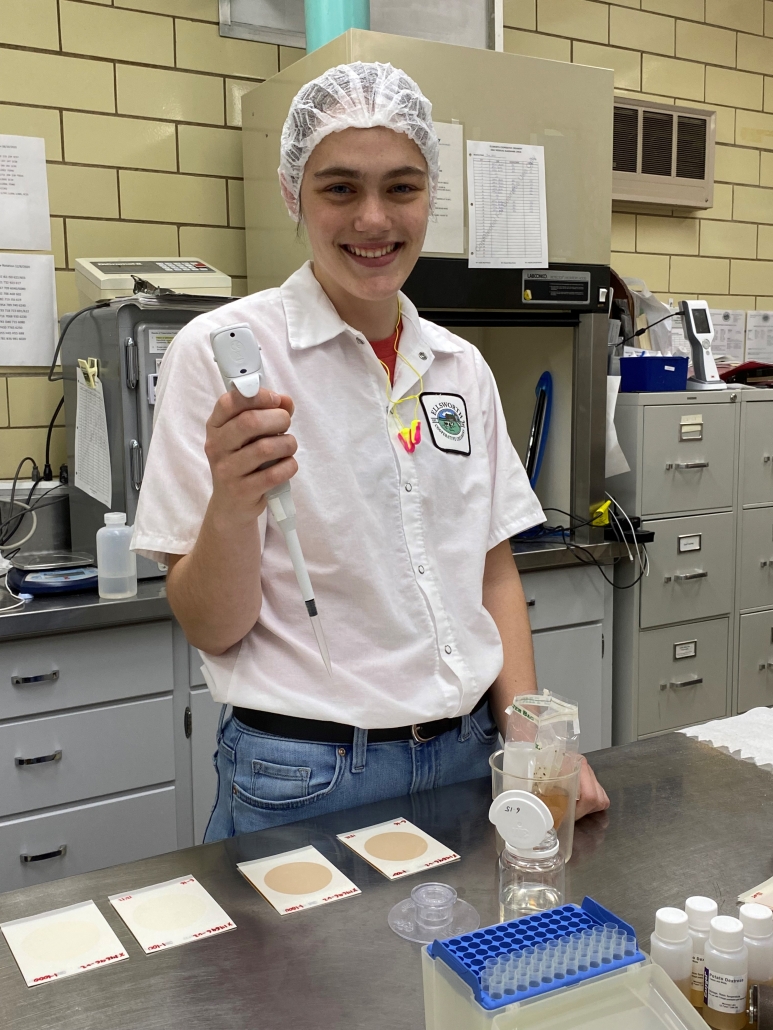 Bailee comes on board as a quality assurance intern in our lab with her supervisor Emily Maier. Bailee had previously worked in the barrel room and wanted to take her knowledge of working on the floor to an internship. This made her especially interested in our internship program and how different departments impact production.
Bailee states, "On an average day I take sanitation swabs and check the cleanliness of production areas. Throughout the week, I take different kinds of swabs and samples. They are either plated or prepared to be sent out." She also looks forward to visiting each plant because of how different the process is at each and the variety of learning each location has to offer.
Bailee will be going into her senior year at UW- River Falls where she is majoring in Food Science and Technology with a minor in Ag Business. She expresses that working closely with mentors has been essential to her learning. "Being able to ask questions and receive feedback has helped me learn about quality and production." Bailee plans to stay in the Dairy industry and continue in Quality Assurance in her future career.
Roslind Anderson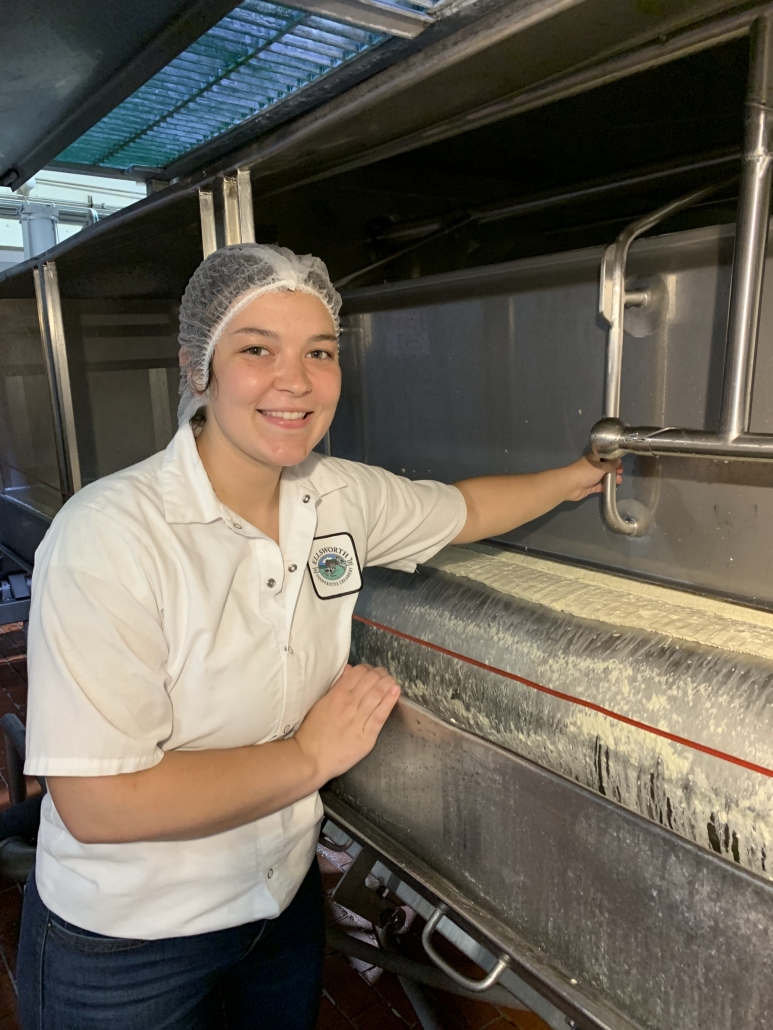 Roslind is interning as our Production Supervisor, working with Jarrod Luther. She is studying Dairy Science (Farm Management) with a minor in Food Processing Technology at UW- River Falls and will graduate in the spring of 2023.
Roslind has been working at Ellsworth Cooperative Creamery since December of 2018. She originally started in the retail store excited to share her knowledge of being a dairy farmer with customers. From there she went to light packaging on holidays, then finally to the production floor.
"Growing up on a dairy farm, I always knew that I wanted to have a career in the dairy industry. Working for Ellsworth Cooperative Creamery has shown me a different side of the industry and guided me towards my future."
"I'm a versatile employee and a fast-paced learner. I have been able to use these skills as a supervisor, understanding how to solve problems in a timely manner. For each mentor I have had, I learned new things. Each one has a different supervisory style and demonstrates different qualities, which has helped me find my own style."
Roslind plans to continue her career in dairy production as she enjoys working in the manufacturing industry.
Sam Erickson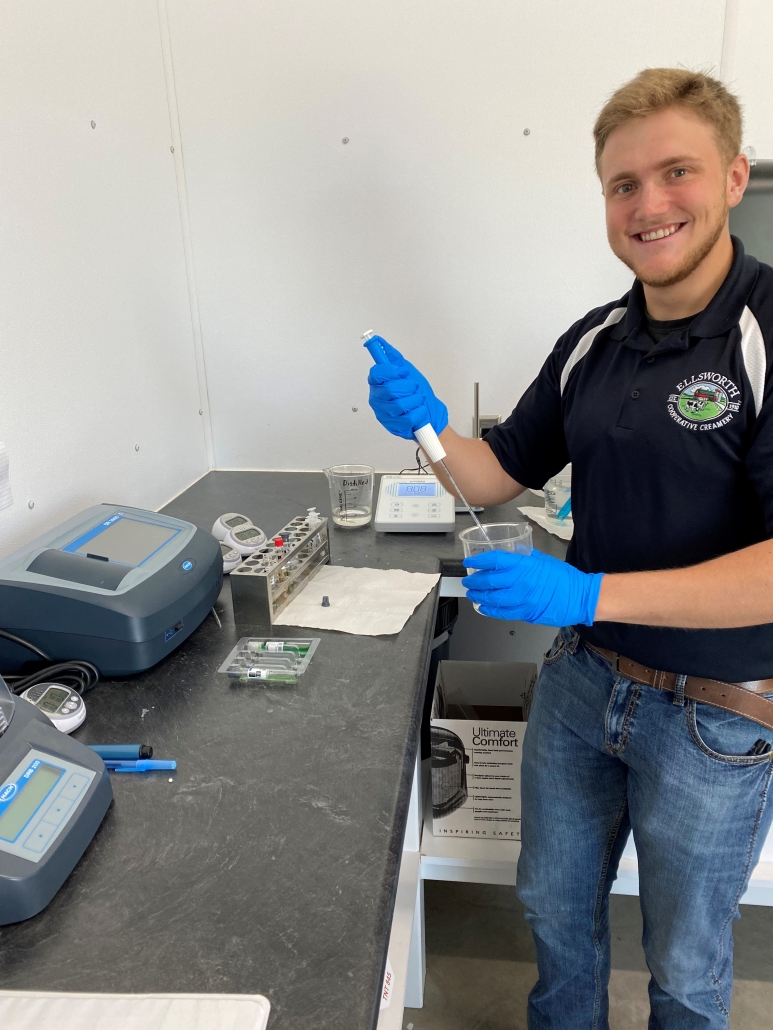 Sam chose Ellsworth Cooperative Creamery for his internship because, "Dairy is a huge part of our world today and any chance to help it stay running and thrive is something I want to be a part of," he states.
Sam grew up 20 minutes away from the creamery which sparked his interest early on. His internship in the Health, Safety, & Environmental department has exposed him to a variety of projects. Some of his day-to-day tasks have him in production areas overviewing safety measures and contacting people for information such as lab results or quotes. "I like the variety the position offers whether it's map-making or running around on my feet all day, it's a great time."
Sam is studying Conservation with a minor in Ag Business at UW- River Falls and after this summer he will be completing his senior year. "Ethan Hofland is my mentor, he has shown me the entirety of both Ellsworth and Menomonie locations for production and wastewater. He also gives me insight into the inner workings of his tasks and operations going on inside the plant. He is great at working through issues and explaining his steps piece by piece, so safe to say I would be lost without him."
Jordan O'Connor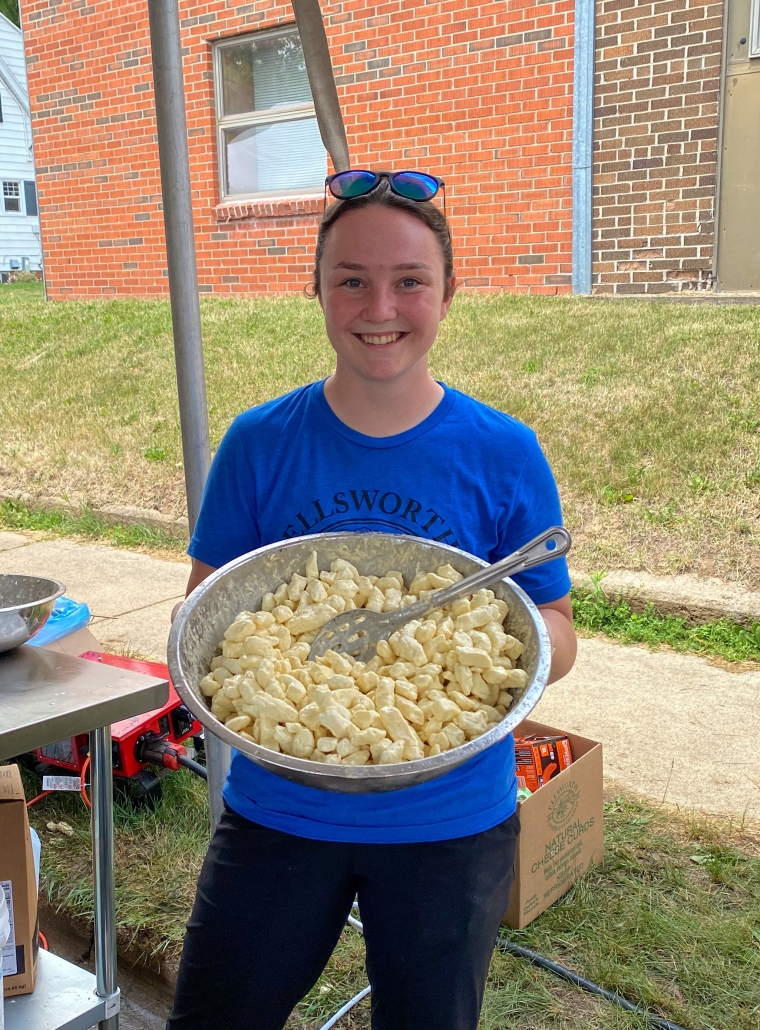 Jordan comes to the Ellsworth Cooperative Creamery as a fresh face. As our Hospitality & Marketing intern, Jordan has been working on a wide array of marketing tasks and spending some time in the retail stores. Some of her projects include product promotions, website updates, and preparing for the Menomonie official grand opening!
Jordan is the intern of John Freeman, Sr. Director of Sales/Marketing/Retail, and she states, "I have been able to learn more than I could imagine, every day. I have been allowed to take the lead on retail events, marketing projects, and product promotions. John has been extremely helpful and patient with all my questions and guides me in directions to best succeed."
As her internship comes to an end, she will be continuing into her junior year at UW- River Falls majoring in Business Administration- Management. In her spare time, you can catch her on the UWRF Women's hockey team playing goalie. "I am thrilled to be working for Ellsworth Creamery and I am confident that my skills and future career will be greatly benefited from this opportunity."
https://www.ellsworthcheese.com/wp-content/uploads/2022/07/Intern2022.png
788
1000
Ellsworth
https://www.ellsworthcheese.com/wp-content/uploads/2017/01/ec-logo3.png
Ellsworth
2022-07-05 12:57:16
2022-07-06 10:06:16
Meet the Interns